Are you in the market for a good, affordable ukulele? I've put together a list of eight best ukuleles under $100 online.
You'll notice that most of these ukes are concerts or tenors, which I think are a good size for beginners. However, many of these models are available in all three standard uke sizes: soprano, concert, tenor.
Overview of the best ukuleles under $100
Here's a quick rundown of every ukulele I discuss in this article. If you'd like to learn more about each model, keep reading.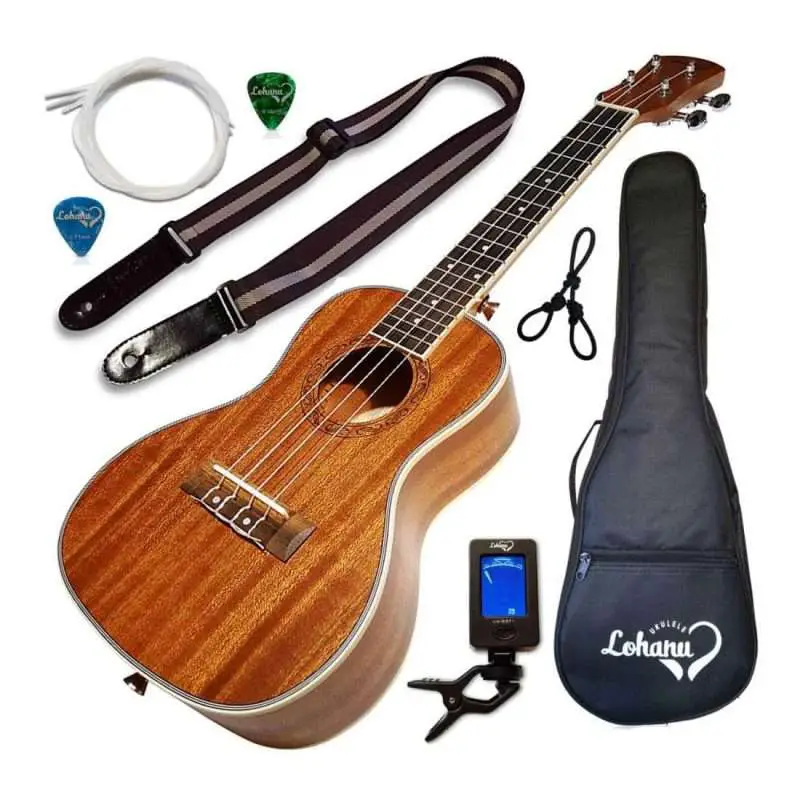 If you've spent much time on this site, you've probably seen Lohanu come up again and again. There's a good reason for this: They're one of the top selling, highest-rated brands on Amazon, especially when it comes to ukuleles under a hundred bucks.
As I've said before, one thing that sets Lohanu apart is their incredible customer service. They stand behind their products and have an amazing warranty. A quick scan of customer reviews illustrates that Lohanu will bend over backward to make sure their customers are happy.
Of course, most of Lohanu's customers are completely satisfied right from the start, including me! I own a Lohanu (read the review here) and I think it's an amazingly well-built ukulele. The tone, playability, and craftsmanship are all excellent, especially considering the price range.
The LU-C concert ukulele includes a nice gig bag as well as a clip-on tuner, extra strings, and a strap.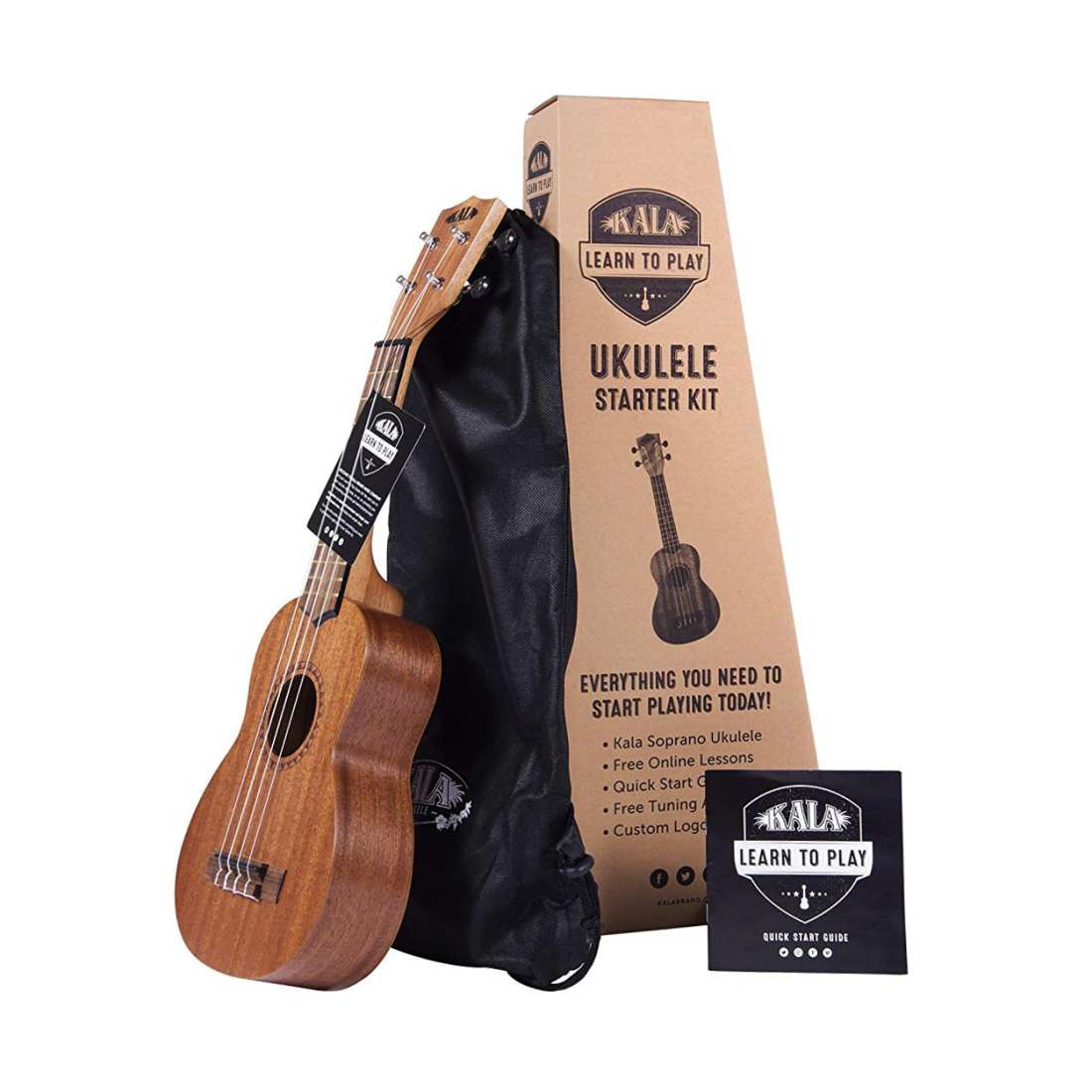 When it comes to good beginner ukuleles, Kala is just about the oldest name in the game, and their KALA-LTP-S is one of the best-selling ukes you can buy online under $100.
Don't let the no-frills construction and low price fool you–this is a serious ukulele. I've played dozens of different Kala instruments over the years and I think this model offers the best price-to-value ratio of them all.
One small drawback to the KALA-LTP-S is the lack of a good gig bag or accessories, but I still think it's still a killer ukulele for the money.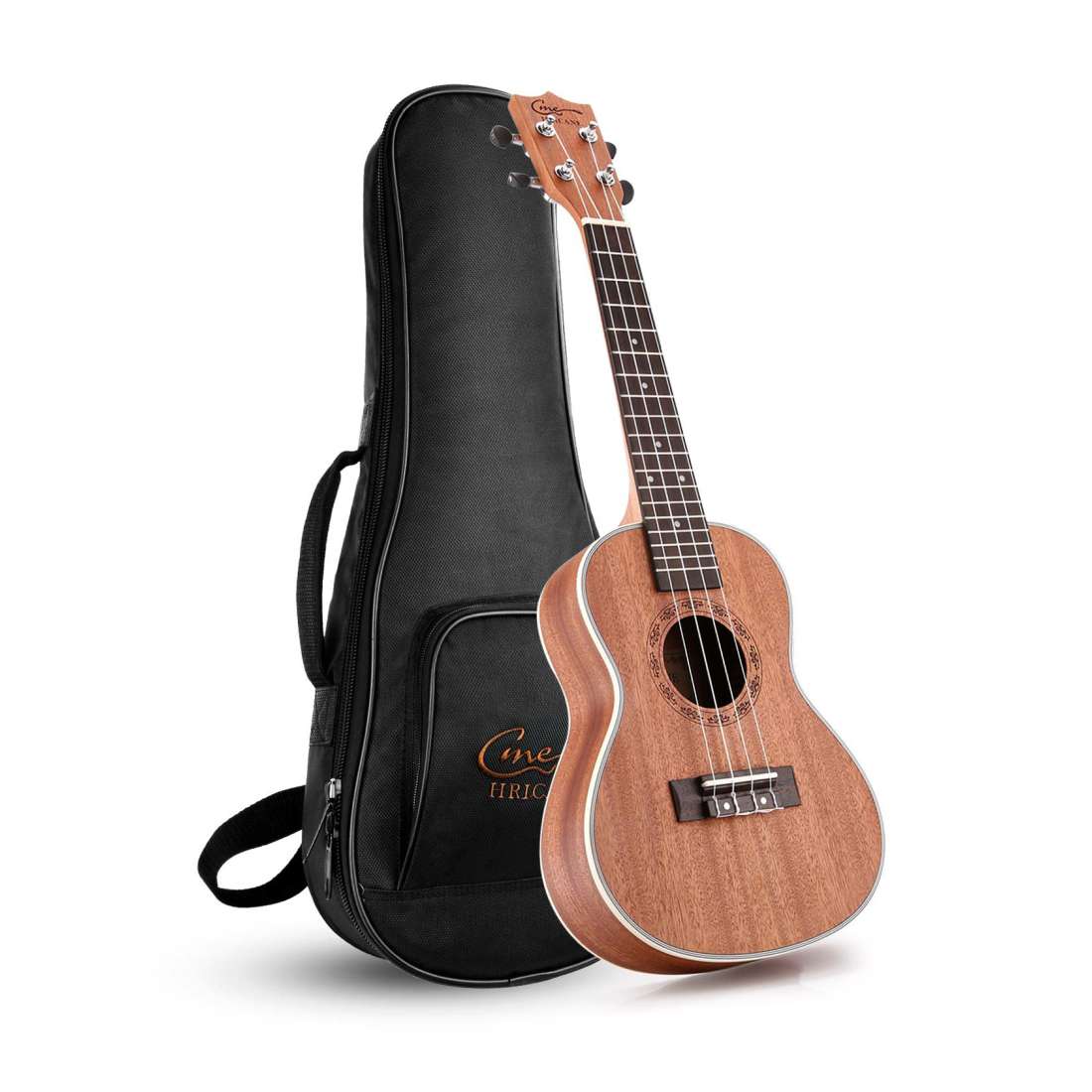 I know the name is a little odd, but Hricane makes a really great ukulele for under $100.
The tenor-size UKS-3 shown here is just like the one I have in my personal collection. Mine is a beautifully built instrument with crisp, clean craftsmanship and good playability. It's also nice and light, which helps give it a big, open tone with great resonance and sustain.
While the Hricane UKS-3 doesn't include all the accessories you'll find with many other ukes I cover in this article, it does have a great, heavy-duty gig bag.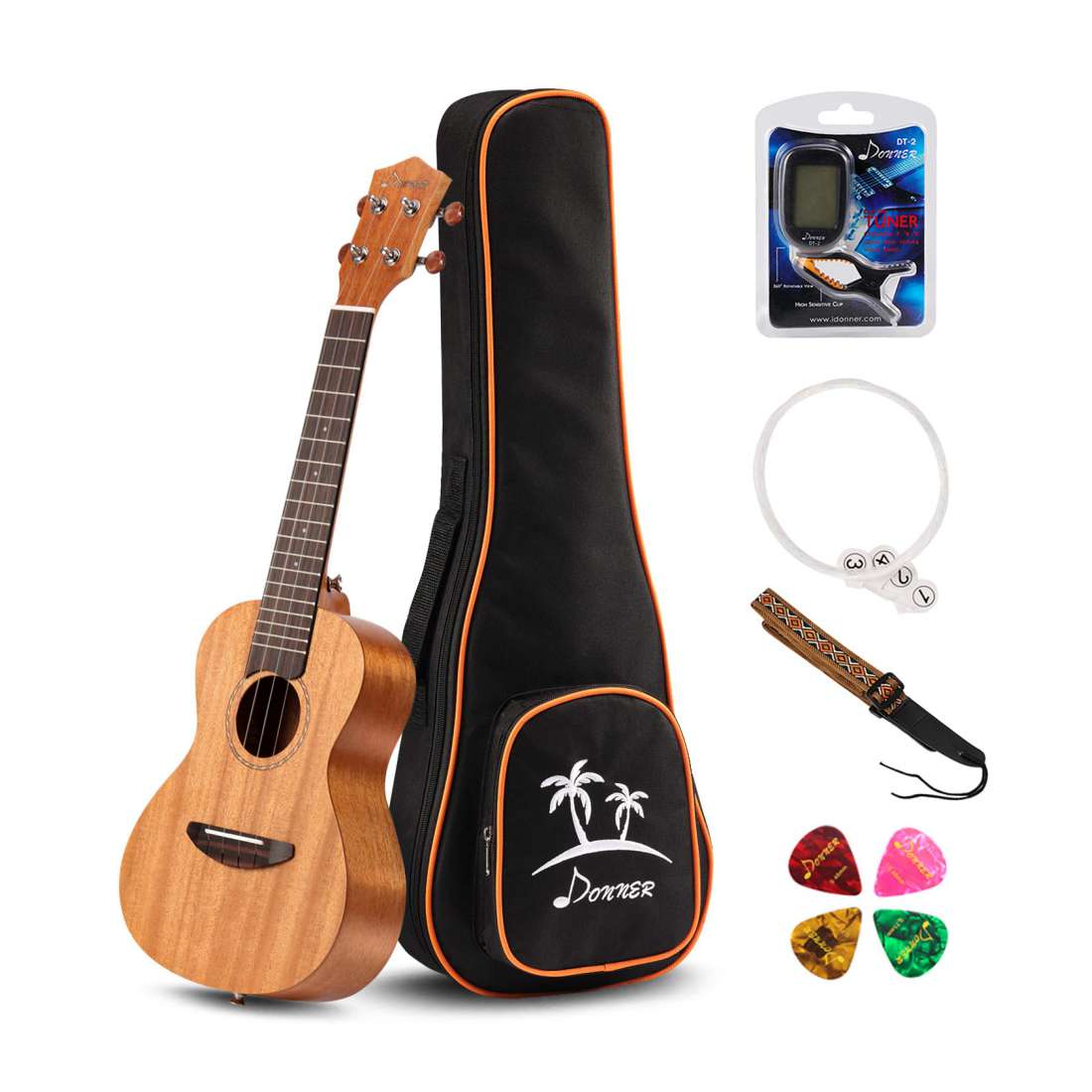 The Donner DUT-1 tenor is yet another great beginner ukulele for under $100. I'm a big fan of the minimal design and simple appointments, but if you prefer something fancier there are quite a few other options on this list worth checking out.
The gig bag on the one I purchased for my review was a tad thin but still good quality. The accessories were nice as well, especially the clip-on tuner.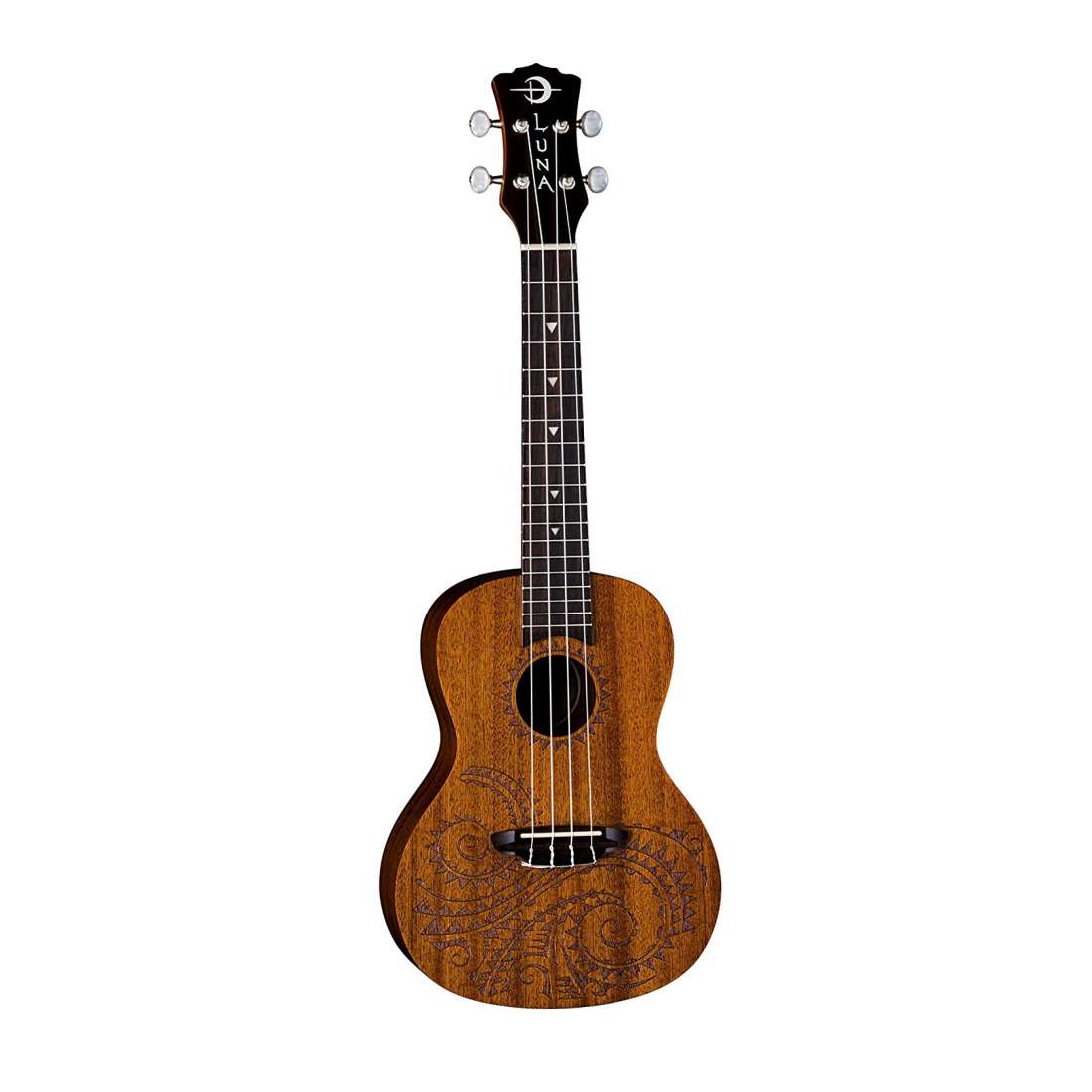 The major selling point of this Luna ukulele is the laser-etched "tattoo" on the front of the instrument. This Polynesian-style design gives the uke a unique look unlike most other ukes you'll find selling for less than $100.
If you want something that stands out from the rest of the pack, the Luna Tattoo is worth a look.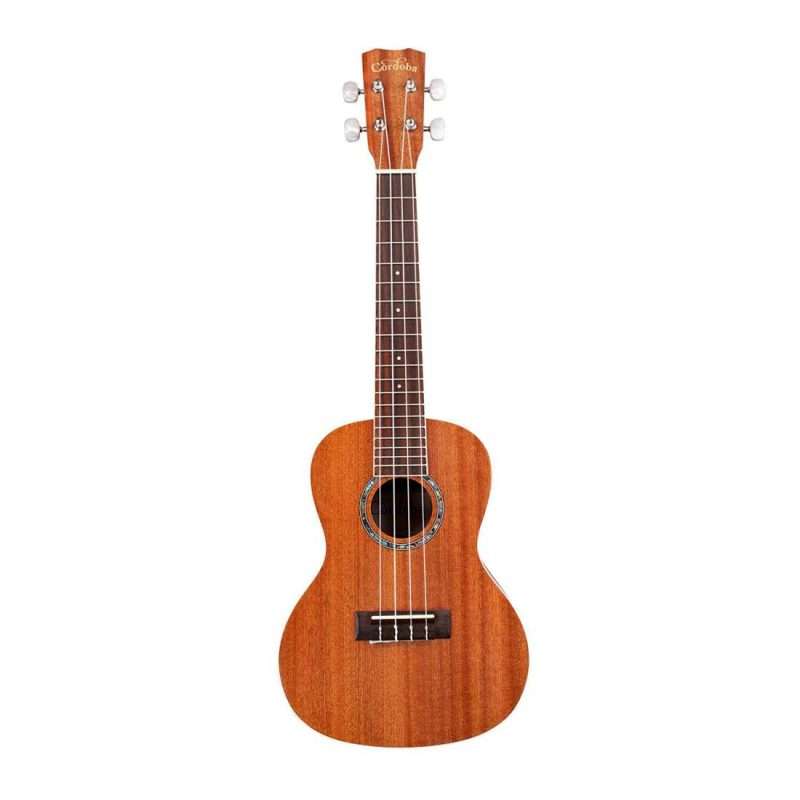 Cordoba is a well-established company that makes nice entry-level classical guitars, so they have experience producing good beginner instruments.
Considering that the 15CM is at the high end of the under-$100 price range and doesn't include a gig bag or any accessories, it may not be the best choice in terms of sheer value,
However, it has a few interesting cosmetic features like the full body binding, faux abalone rosette, and bound fingerboard.
Overall, the 15CM is a great quality uke even if it is a little more expensive than comparable models from other manufacturers, so if you like the looks don't let the extra cost hold you back!
While I don't yet have any experience with this brand or model, I've been watching Ranch ukuleles slowly creep up the Amazon bestseller list over the last year.
The UK-26 is the tenor ukulele in Ranch's basic lineup of ukuleles under $100. It has stellar customer reviews, with many players commenting on the clean craftsmanship and big, bright tone.
I'm planning on getting one of these fairly soon for a hands-on review, but in the meantime I recommend checking out what other customers are saying.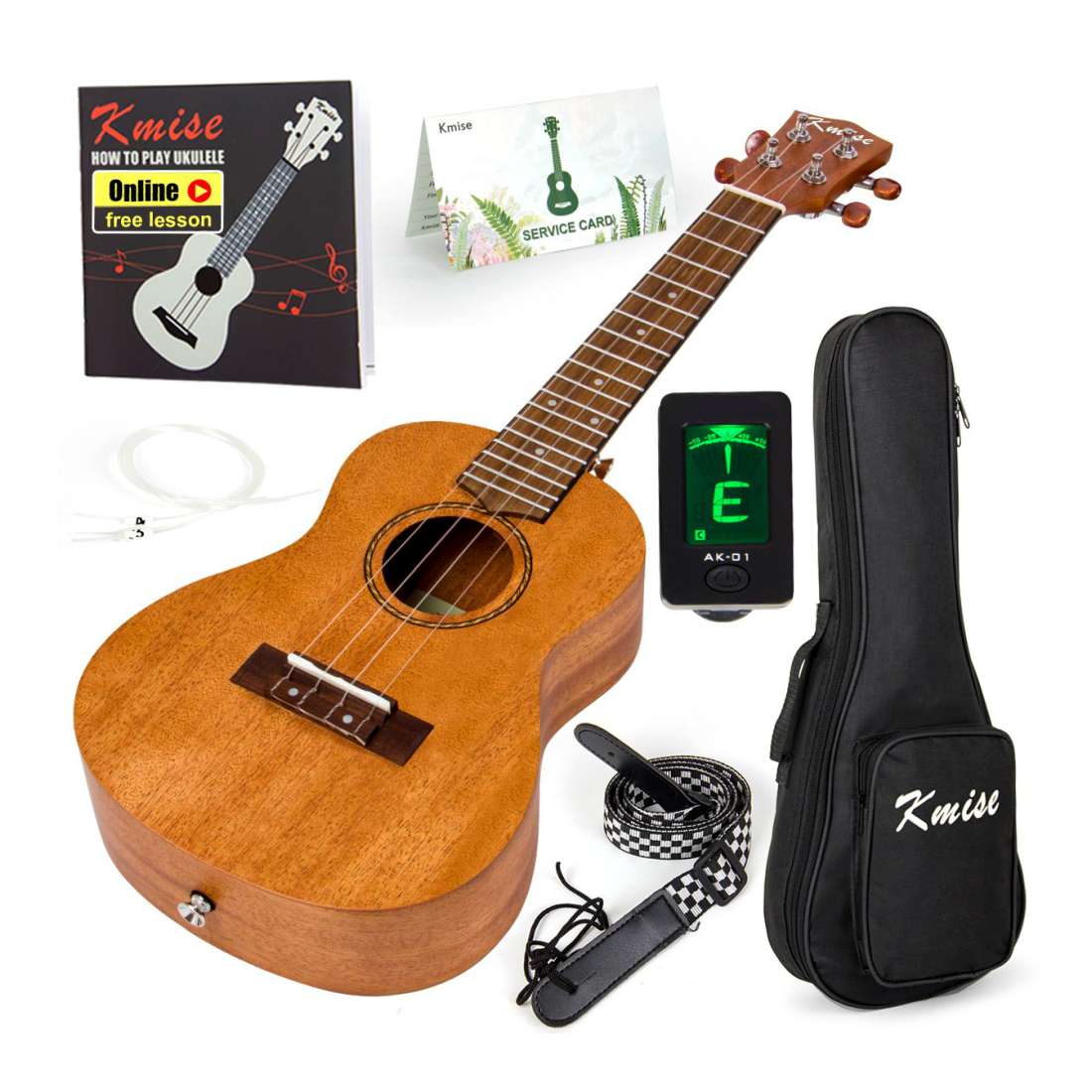 Last but not least, the Kmise tenor ukulele kit is another top-selling, highly-rated ukulele for less than $100.
One thing that I love about this particular model is the traditional and minimal design. The rope rosette is a cool touch–it reminds me of some of the older Hawaiian ukes from builders like Nunes.
The Kmise tenor ukulele kit includes a gig bag, tuner, strap, and extra strings.
Advice on finding the best uke under $100
There isn't a single "best" uke under $100 (most of them are pretty good)
Despite the name of this article, there honestly isn't just one single "best" ukulele under $100 that beats all the others.
Most of the top-selling, highly-reviewed ukes in the $50 to $100 range are well made and sound great. My advice is not to spend days or weeks trying to find the "best" concert ukulele in this price range. Pick one that you like, order it, and start playing!
Have realistic expectations about ukes under $100
In the world of acoustic instruments, $100 (or less) is actually pretty cheap. High-end ukes from top builders can easily cost hundreds or thousands of dollars, so even the best ukuleles under $100 are still at the low end of the price range.
This doesn't mean you can't get an excellent instrument for less than a hundred bucks, but it does mean you should have realistic expectations about what you'll get.
I've played enough entry-level ukuleles to know that they often have small imperfections in the construction and finish. This is fairly common on instruments in this price range.
If your beginner uke arrives with a serious cosmetic or structural issue, then by all means return it for a new one. However, if the braces inside look a little rough or the frets are a bit scratchy, don't let it bother you!
As a general rule, I advise people to stay away from ukuleles that sell for less than $50. Ukes in this price range tend to be really, really bad and often aren't worth the money.
When you're trying to learn a new instrument, it's worth getting something decent to start with since it will play better, sound better, and be more fun to play.