In this review, I'll be taking a look at the Kmise concert ukulele kit. This model is one of the top-selling beginner ukuleles on Amazon, but is it any good?
A Few Quick Notes
This article is based on my impressions of the concert-sized Kmise ukulele package, but most of the information will apply to the soprano and tenor models as well.
For this review, I purchased a new Kmise concert ukulele using my own funds. The ukulele in the photos is the actual uke I purchased directly from Amazon
This post is part of a series on Amazon's top-selling ukuleles
Kmise Ukulele Review Summary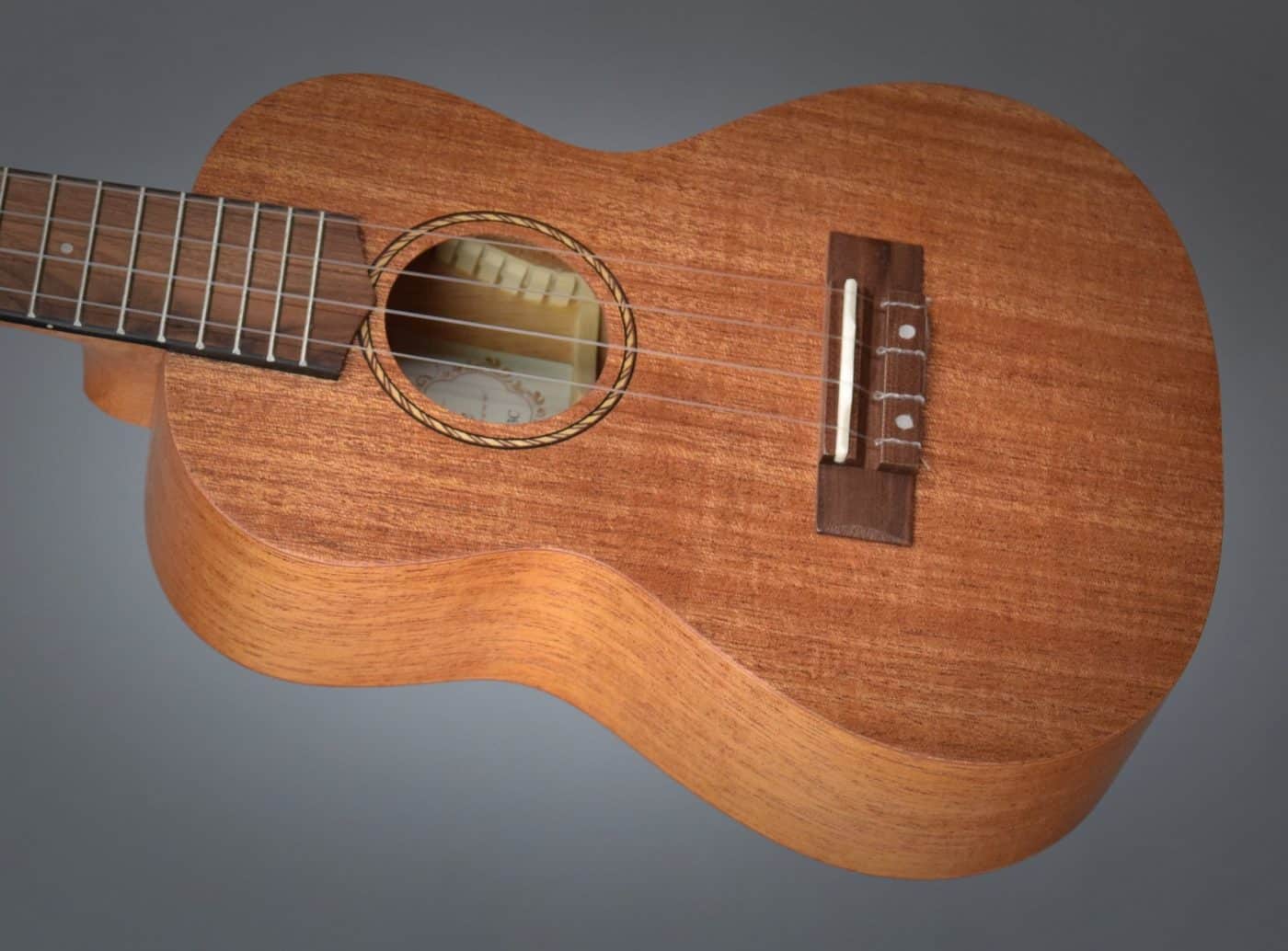 After spending some time with my Kmise ukulele, I can safely say it's one of the best beginner ukuleles on the market.
This ukulele is surprisingly well-made, and it has a great tone to match. There aren't many ukes available at this price point that offer so much bang for the buck.
What I Liked
Traditional design with minimal bells and whistles
Excellent build quality with very good fit and finish
Accessories and gig bag are better than I expected for the price
Warm, rich tone with great volume and projection
Possible Drawbacks
The "windowed" tuners work well, but I'm not crazy about how they look
Build Quality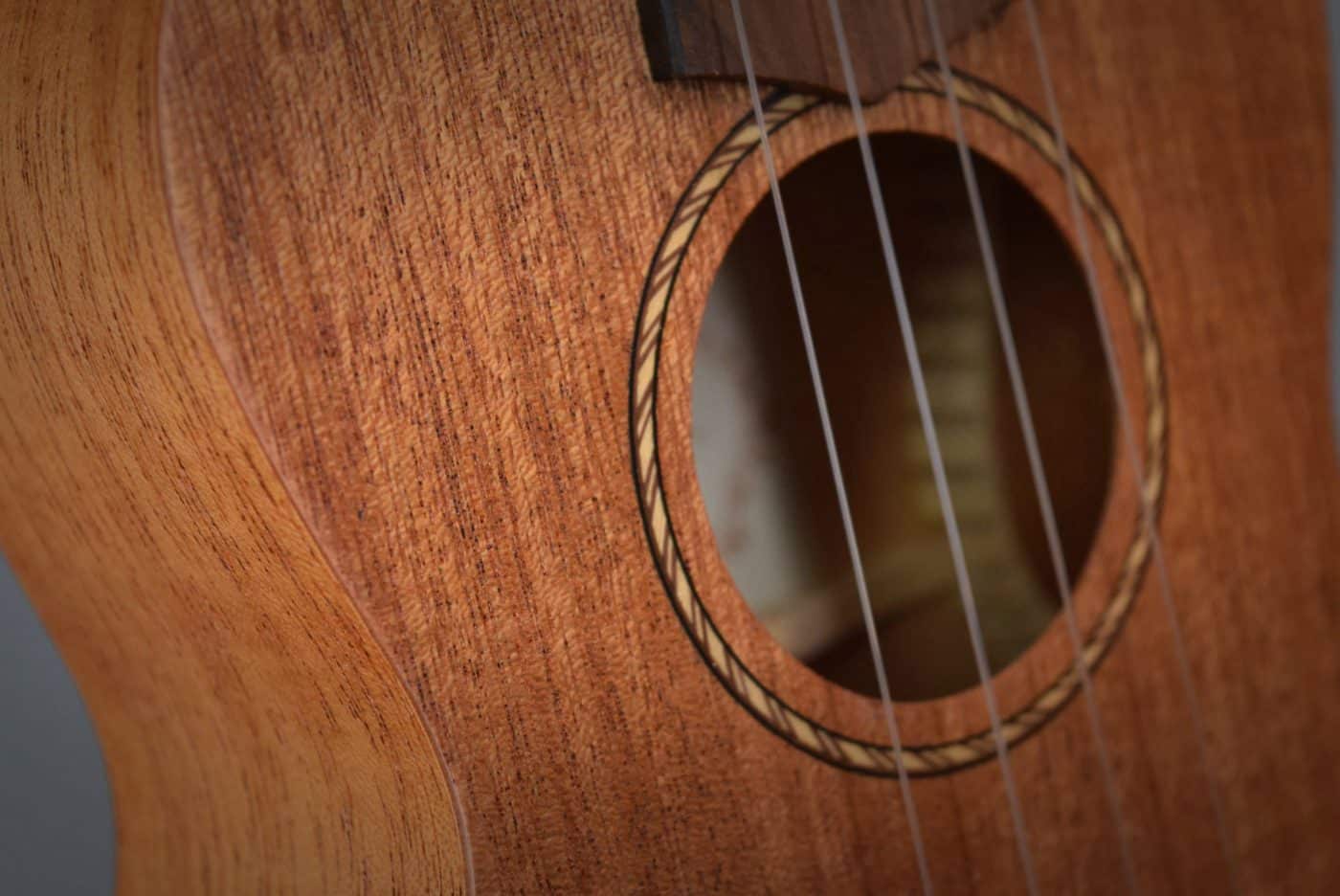 The Kmise ukulele is beautifully built, especially considering the low price point. The craftsmanship was tight and clean, and I wasn't able to find any construction issues or flaws.
It's also a very lightweight ukulele, which is a good thing. In the world of acoustic instruments, a light build is almost always a good thing. Lower quality ukes are often heavily built, and this can result in a thin, dead tone. A light, open build allows the instrument to vibrate and resonate more freely, which produces a bigger, warmer sound.
Frankly, I'm amazed that Kmise can offer this level of build quality on such an affordable ukulele. I've seen ukes that cost two or three times as much that weren't as nicely made.
Body
The top, back, and sides are laminated mahogany, which is common on beginner ukes.
Kmise has opted to maintain the natural color of the mahogany rather than applying a dark red or brown stain like many other manufacturers. I actually prefer this since it highlights the natural character of the wood.
Traditional Design
One of my favorite things about this Kmise ukulele is the traditional look.
Features like a simple rectangular bridge, subtle rope rosette, and pointed fingerboard overhang remind me of vintage ukes I've seen and played over the years.
As much as I can appreciate the beauty of fancy ukuleles with lots of ornamentation, I'm more a fan of simple, understated designs.
Tone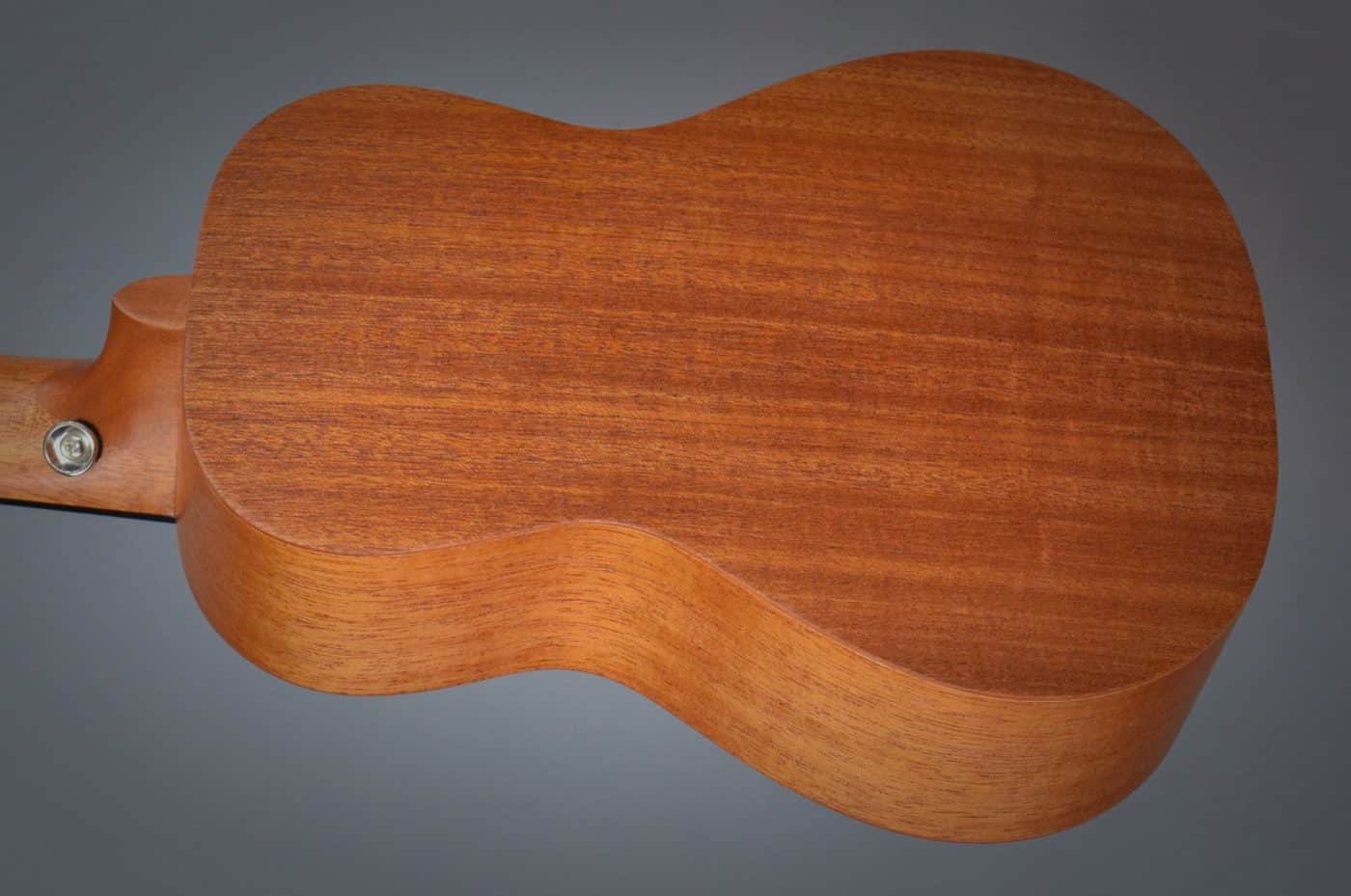 My Kmise concert has a sweet, mellow tone with excellent projection and sustain. It's very light and airy with a nice harp-like quality.
It's one the better-sounding budget ukes I've ever heard, and frankly, it beats some all-solid ukes I've played that were in the $300+ range. I can't imagine anybody being disappointed with the tone of this uke.
Keep in mind that I have the concert-sized Kmise uke. The tenor will likely sound a little warmer and fuller, while the soprano will probably be a bit quieter and more treble-focused.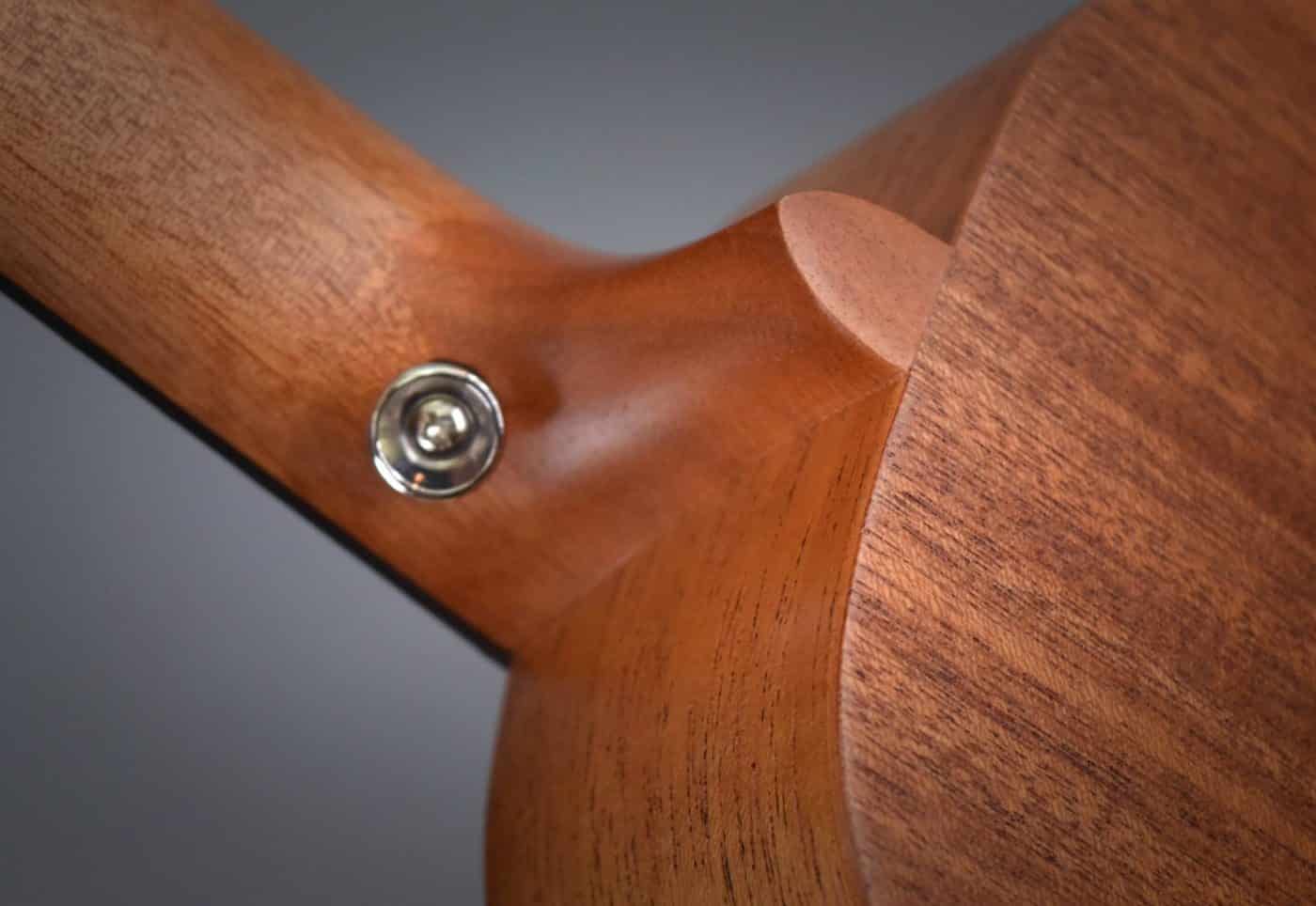 Playability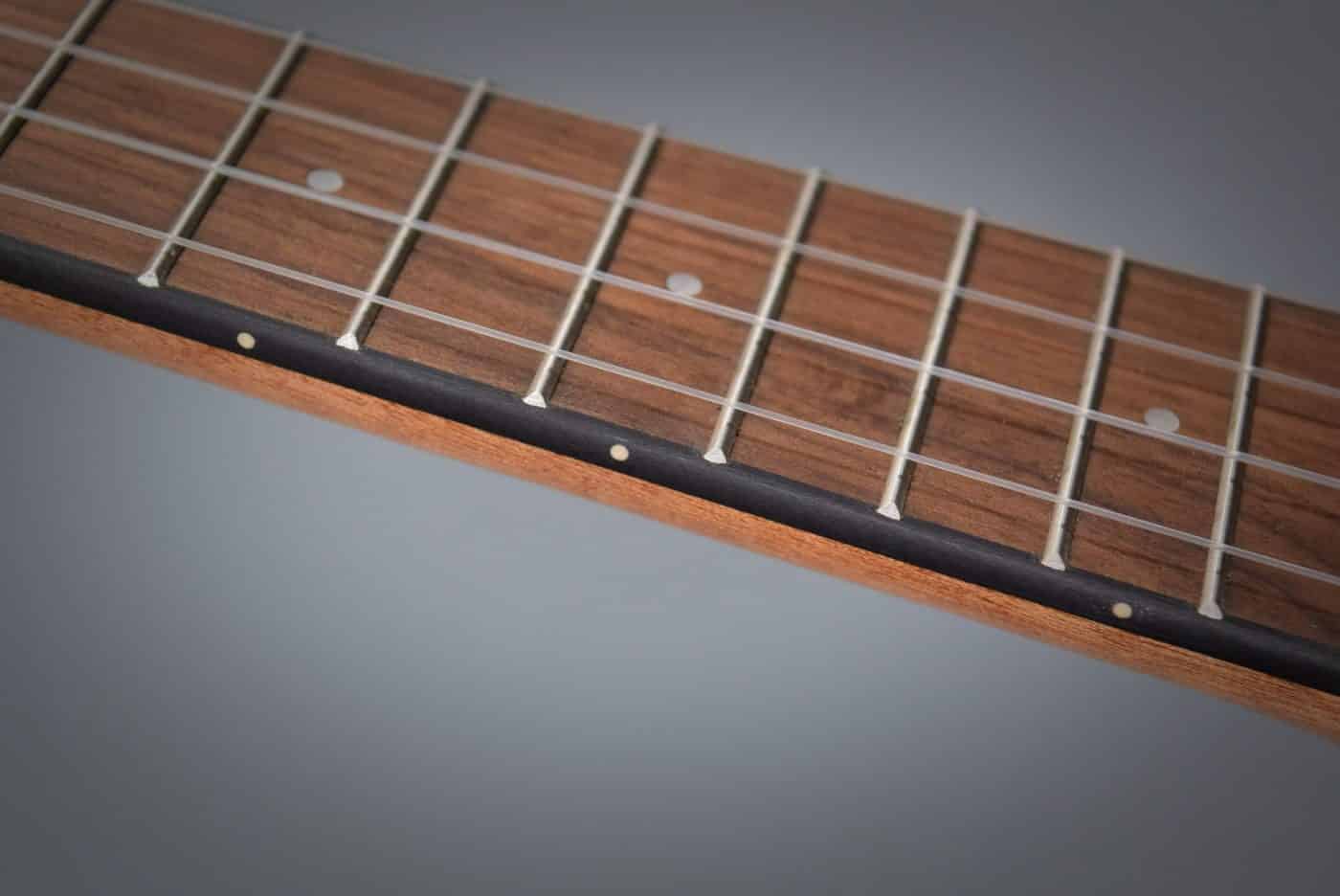 The action (string height) on my Kmise ukulele was very good right out of the box. The C and E strings were just a hair higher than I'd normally like to see, but overall I have no complaints.
Notes sounded clean and clear as I played up the neck. I couldn't find any buzzing or rattling on any of the frets.
Nut & Saddle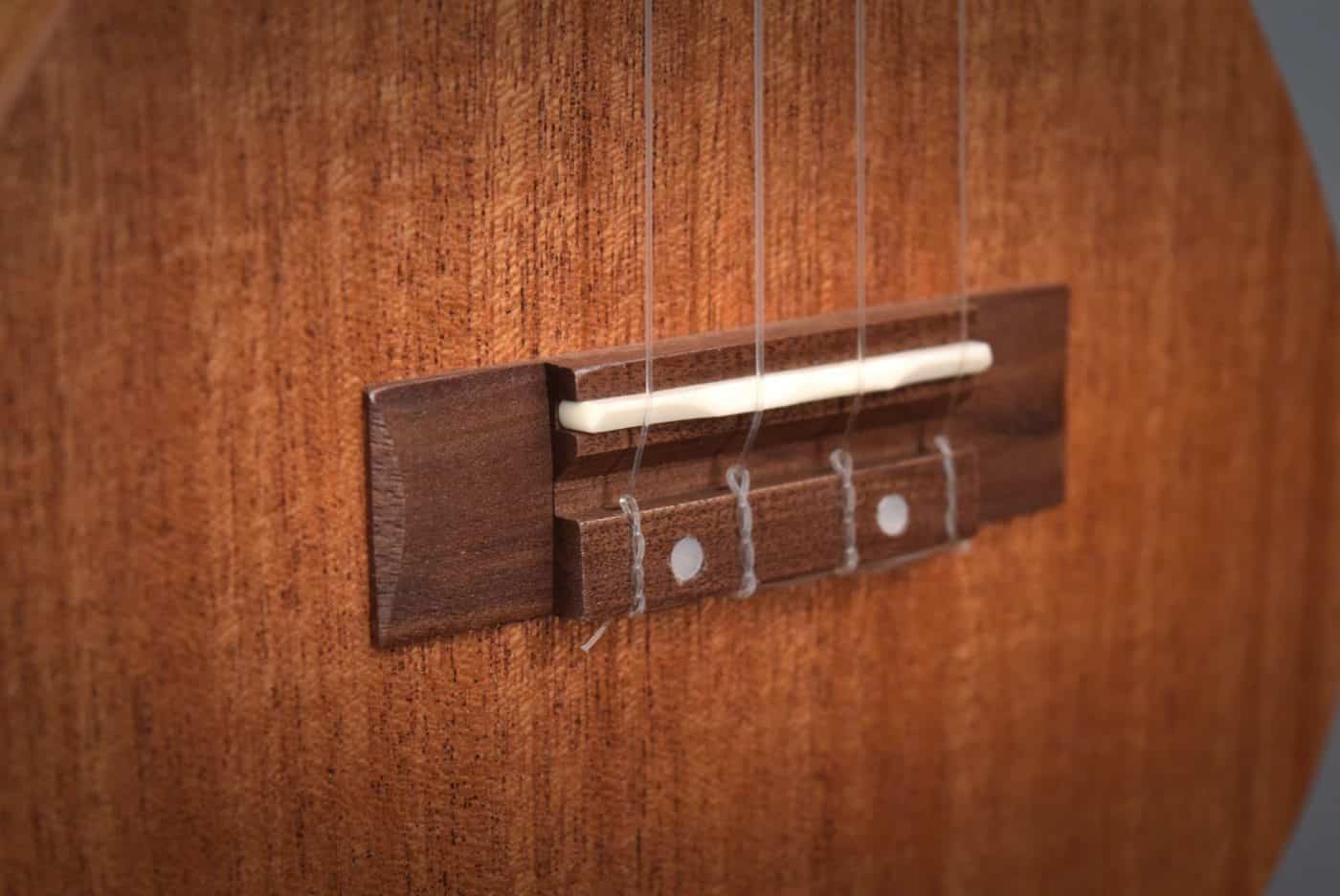 I was surprised to learn that Kmise uses ox bone for the nut and saddle on this ukulele.
Many acoustic instrument players feel that bone is the best material to use for an instrument's nut/saddle due to its hardness and density. However, bone is a somewhat difficult material to work with, so you don't usually see it on instruments in this price range.
Compensated Saddle
Another nice touch is the compensation on the saddle. If you look closely at the top edge of the saddle, you'll see that parts of it are shifted forward or backward. This can help with intonation, which is how well a stringed instrument stays in tune as you move up the neck.
Intonation isn't really something beginners need to worry about, but it's nice to see this kind of care being given to the small details.
Tuners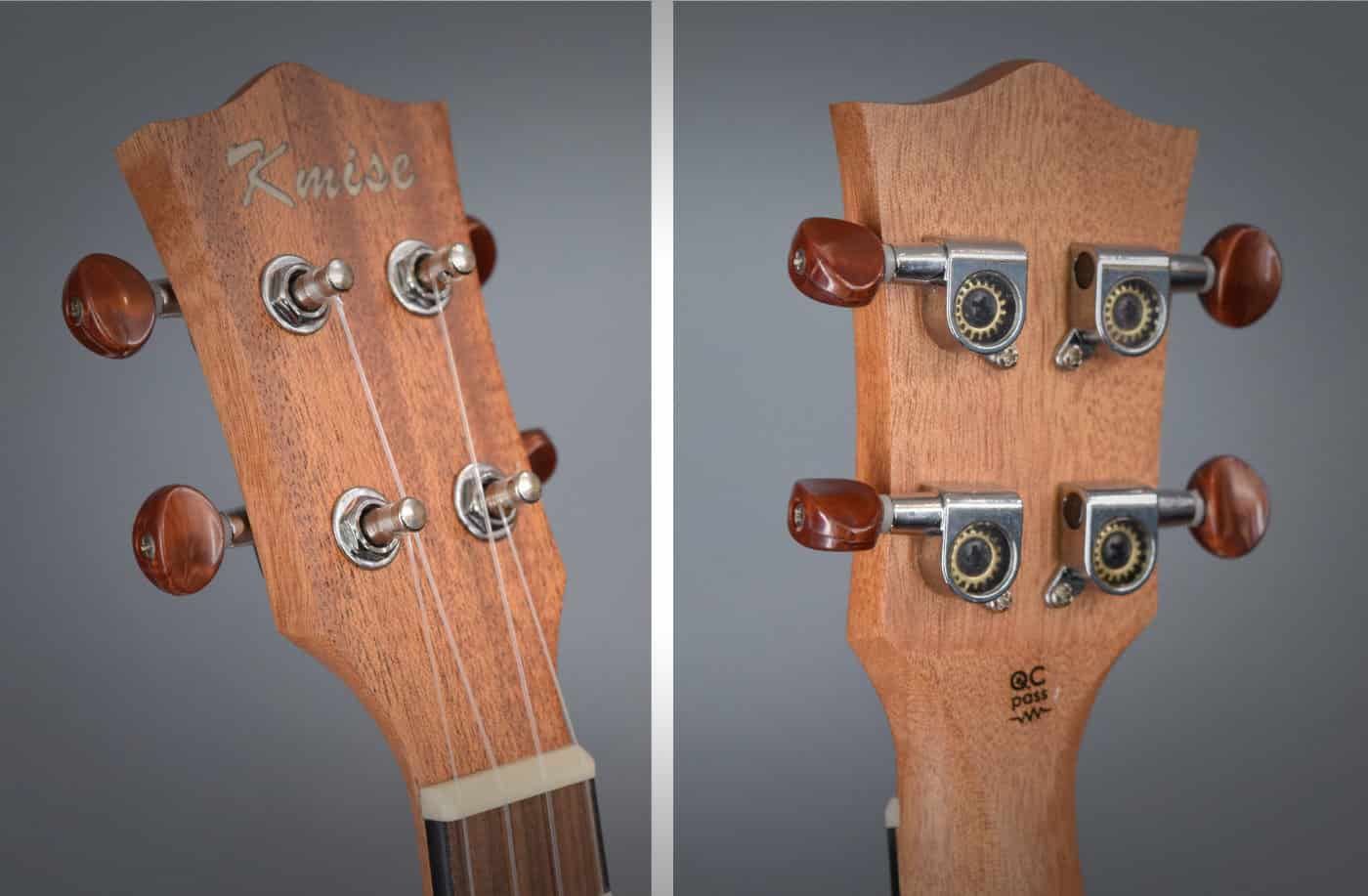 The tuning machines worked well. They were smooth and even, allowing for fast, precise tuning.
Many ukes in this price range have poor-quality tuners that have a lot of play or feel rough and gritty. It was nice to see that Kmise didn't cheap out here.
I will admit that I'm not crazy about the see-through "windows" on the backs of the tuners. This is purely a personal preference–I just happen to like the more traditional open-gear style tuners.
Gig Bag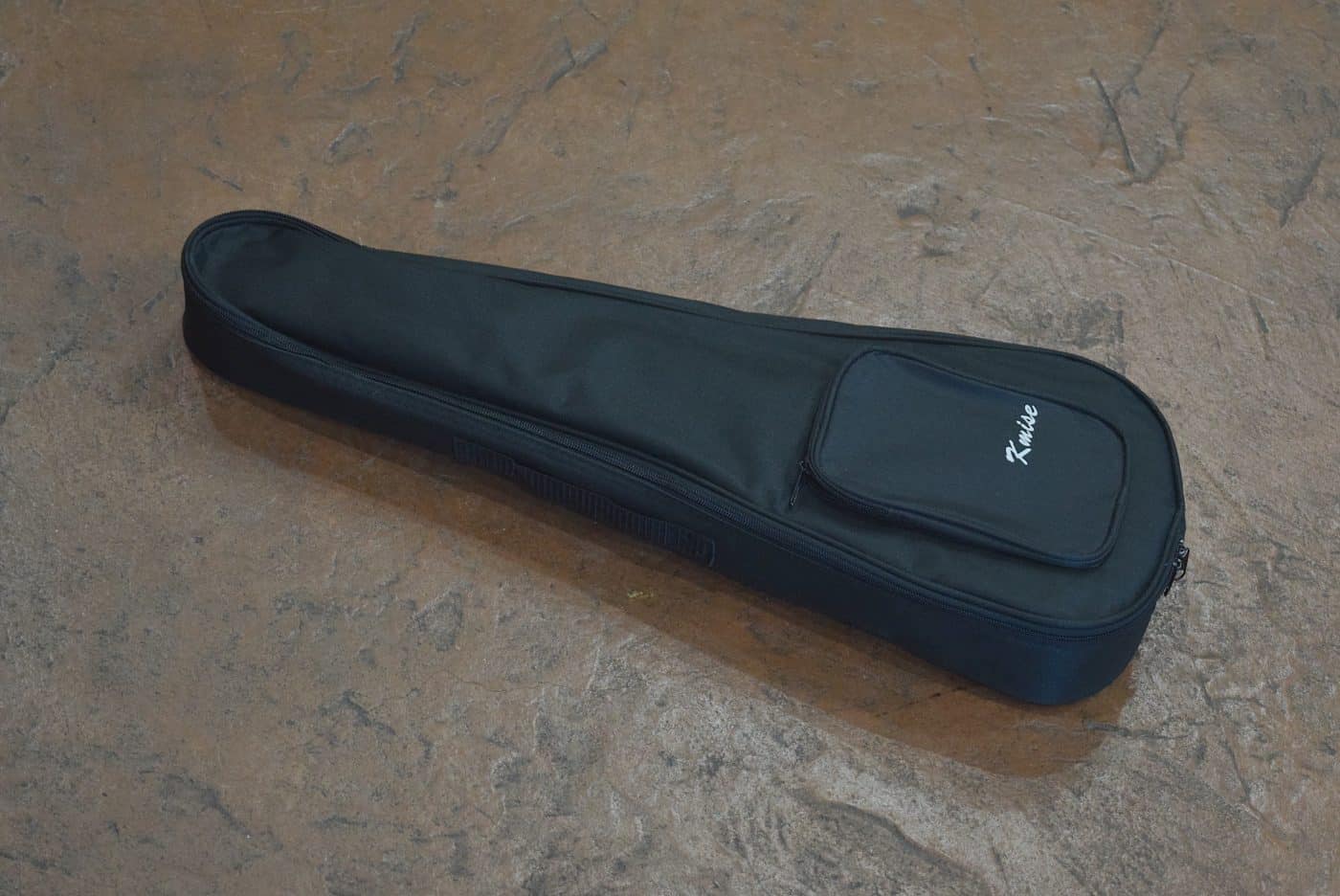 The gig bag included with my Kmise concert ukulele was decent. It's not super heavy-duty, but it'll protect the uke from scratches and dings.
Considering the Kmise's bargain price, the gig bag is as good as anyone could reasonably expect. Many ukes in this price range don't come with any sort of bag at all.
Accessories & Extras
The Kmise ukulele pack includes a strap, clip-on tuner, and an extra set of D'Addario strings.
The tuner works well enough. It's fine for getting started, but at some point, you may want to consider getting a better clip-on tuner that's faster and more accurate.
Getting Started Book and Chord Chart
One nice surprise was the excellent "getting started" booklet and chord chart.
I've purchased a lot of beginner uke packs for my collection of ukulele reviews, and the instructional materials are usually poorly done and lacking in quality content.
Fortunately, this isn't the case with the Kmise. The quick start guide is a high-quality, 24-page booklet that covers just about everything beginners need to know to get started. It covers ukulele sizes, how to hold your uke, strumming, fingerpicking, and more. It's really impressive.
The chord chart is also the best I've ever seen with a budget uke. It's clear, easy-to-read, and has a good selection of basic chords every uke player should eventually learn.
Additional Resources