What are the best ukulele brands? The uke's explosion in popularity in recent years has led to a big increase in good ukulele brands.
This first part of this article takes a look at some of the best beginner ukulele brands. The second part highlights some great high-end builders.
Best Ukulele Brands for Beginners
The ukuleles from these brands mostly fall within the $50 to $100 range, which I feel is a good budget for beginning players.
These brands all have great online reviews, but my opinions are largely based on the fact that I personally own (or have owned) a ukulele from nearly all of these manufacturers. I'm working on writing individual posts for each brand; check the reviews section for updates.
The brands below are all surprisingly close in terms of overall built quality, and none of them jumped out to me as being noticeably better (or worse) than the others. They're listed in no particular order.
Lohanu
Lohanu is one of the top-rated, best-selling ukulele brands on Amazon. By selling direct to consumers instead of through retailers, Lohanu is able to offer good package deals at competitive prices.
Lohanu gets high marks for build quality and tone, but customers also appreciate the excellent customer service and support.
Donner
Like Lohanu, Donner manufacturers high-quality ukuleles and sells them direct at prices that are tough to beat.
Donner's ukes are simple but well built. They have tight, clean craftsmanship and play very well right out of the box. They also sound great–my concert-sized Donner DUC-1 has a big, bright voice.
Most of Donner's ukes come in a package that includes a gig bag, tuner, extra strings, strap, and picks.
In addition to their flagship DUX-1 ukuleles, Donner also makes a handful of other interesting ukes with unique features like electronics, built-in armrests, and zebrawood bodies.
Hricane
Hricane makes affordable ukuleles that look nice, are easy to play, and sound good. I have the UKS-1 tenor and feel like it's a great uke for the money.
While Hricane ukes don't come with any extra accessories, the included gig bag is the most rugged of all the models I've tested.
Kala
Kala is one of the oldest beginner ukulele brands, and they've managed to greatly expand their product line over the years without compromising quality.
Kala makes too many models to cover here, but their KA-15 Series are probably the best-selling ukuleles in their extensive lineup.
Aklot
Aklot's ukuleles offer a unique feature you won't find with most of the other brand mentioned here: a solid top.
Most beginner ukes are made entirely out of laminated wood, which is a kind of thin, instrument-grade plywood. Manufacturers do this because laminated wood is cheaper and easier to work with.
Solid wood resonates more freely than laminated wood, so using a solid piece of wood for a ukulele's top helps improve the tone.
I'm not sure how Aklot is able to make a solid top ukulele and sell it for this price, especially with the included accessories. But as the owner of a tenor-sized Aklot AKT26 I can verify that their ukes are high quality and are an excellent value.
Luna
Luna's ukuleles are on par with the other brands I've touched on, but the Polynesian tattoo designs set them apart from the crowd.
Not everybody is into the look of Luna's "Tattoo" series of ukes, but if you want something a little different they're definitely worth checking out.
Best Intermediate Ukulele Brands
For the purposes of this article, I'm defining "intermediate ukuleles" as models that cost between $500 and $1000.
Ukes in this price range will generally have a few key features:
All-solid wood construction (usually koa)
Top-notch craftsmanship
Excellent playability
These ukes are the next natural step for players who are getting more serious about the uke and are looking to upgrade, but this doesn't mean you have to spend $500 to get a good uke! Most of the brands and models I covered in the "beginner" section are great for intermediate players as well.
Martin
While these days Martin is mostly known for their high-quality acoustic guitars, the company has a rich history of uke-building that goes all the way back to 1917.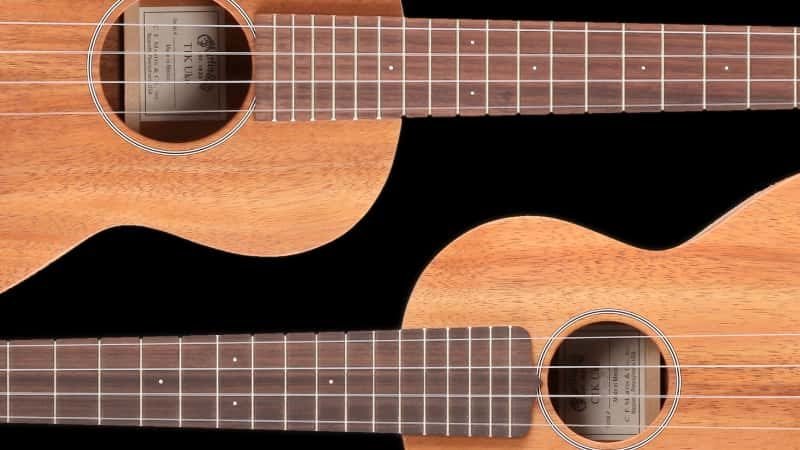 Martin has a number of different models, but their most notable intermediate ukes are the C1K and T1K. These all-solid koa concert and tenor models don't have a lot of fancy cosmetic features, but they do offer Martin's legendary build quality and tone.
To learn more, check out my full review of the C1K and T1K.
Kala Elite USA
Kala is best known for their high-quality beginner ukes, but they've slowly started expanding into the world of high-end, US-made instruments.
Kala's Elite USA line is made in Petaluma, California. The music store I manage carries this line, and I honestly think they're some of the most underappreciated ukes on the market.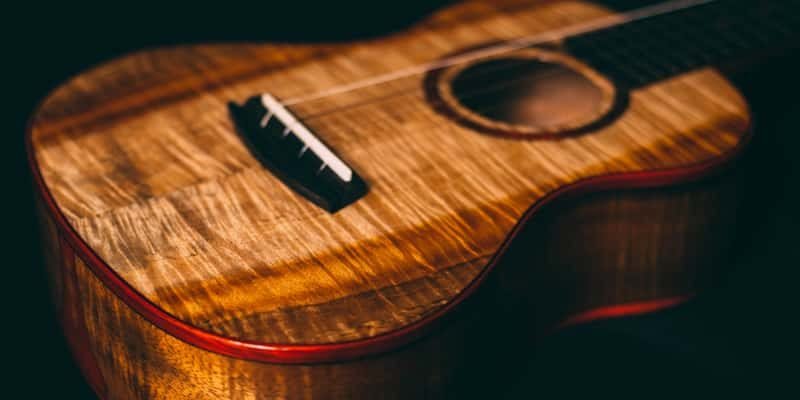 The fit and finish are every bit as good as what you'll find on high-end brands like Martin and Kamaka, but the prices are substantially lower.
If you want a boutique-quality uke but don't have a boutique-level budget, the Elite USA line is definitely worth checking out.
Kala Elite USA official website
Best High-End Ukulele Brands
Martin
In addition to the more affordable models I mentioned above, Martin also makes a handful of beautiful high-end ukuleles like the 2K Concert and 2K Tenor or the ultra-fancy 5K. You can see the full lineup on Martin's website.
Most of these ukes are well above the $1500 price point, but if you're serious about the ukulele (or have money to burn) they're worth the price.
Kamaka, Ko'olau, Kanile'a, and KoAloha
These four builders are commonly known as the "Four Ks." They're all based in Hawaii, and collectively they produce some of the finest ukuleles money can buy.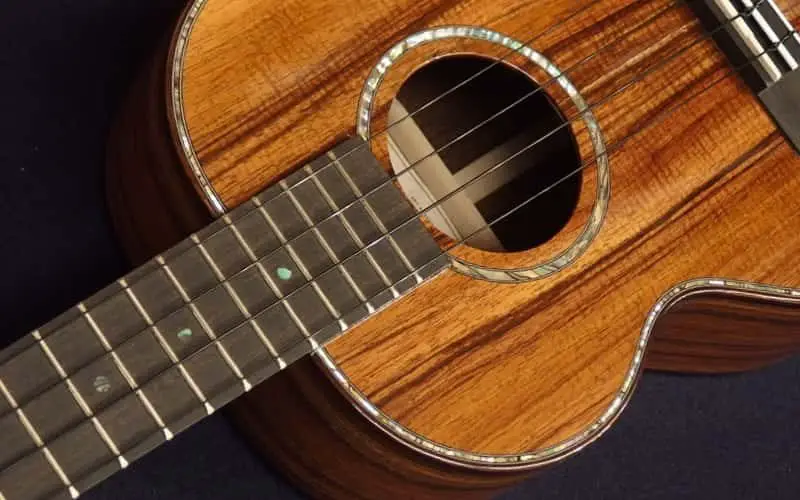 Most of these builders have basic models that start out around $1000, but the prices go up quickly when you get into ukes with features like high-grade koa or ornate inlays and binding.
Independent & Custom Builders
In addition to the high-end brands listed above, there are a number of small, independent builders. These are often very small operations producing small-run or one-of-a-kind ukuleles, often with exotic tonewoods and lots of ornamentation.
Many of these independent builders will make ukes to their customer's exact specifications, although a full custom build can easily run into the thousands of dollars.
The number of small builders is always changing as new people come on the scene and others retire or move on to other interests. It's worth shopping around because every builder has their own signature style, but here are a handful of well-established names to check out if you're interested in going this route: