With hundreds of different clip-on tuners for sale online, it can be tough finding the best ukulele tuner.
The good news is that there are really only a handful of ukulele tuners worth investing in. In this article, I'm going to cover the best models in this short list.
Overview of the best ukulele tuners
These are the three best ukulele tuners that I know of. These tuners simple, affordable, and work very well, making them perfect for 98% of uke players.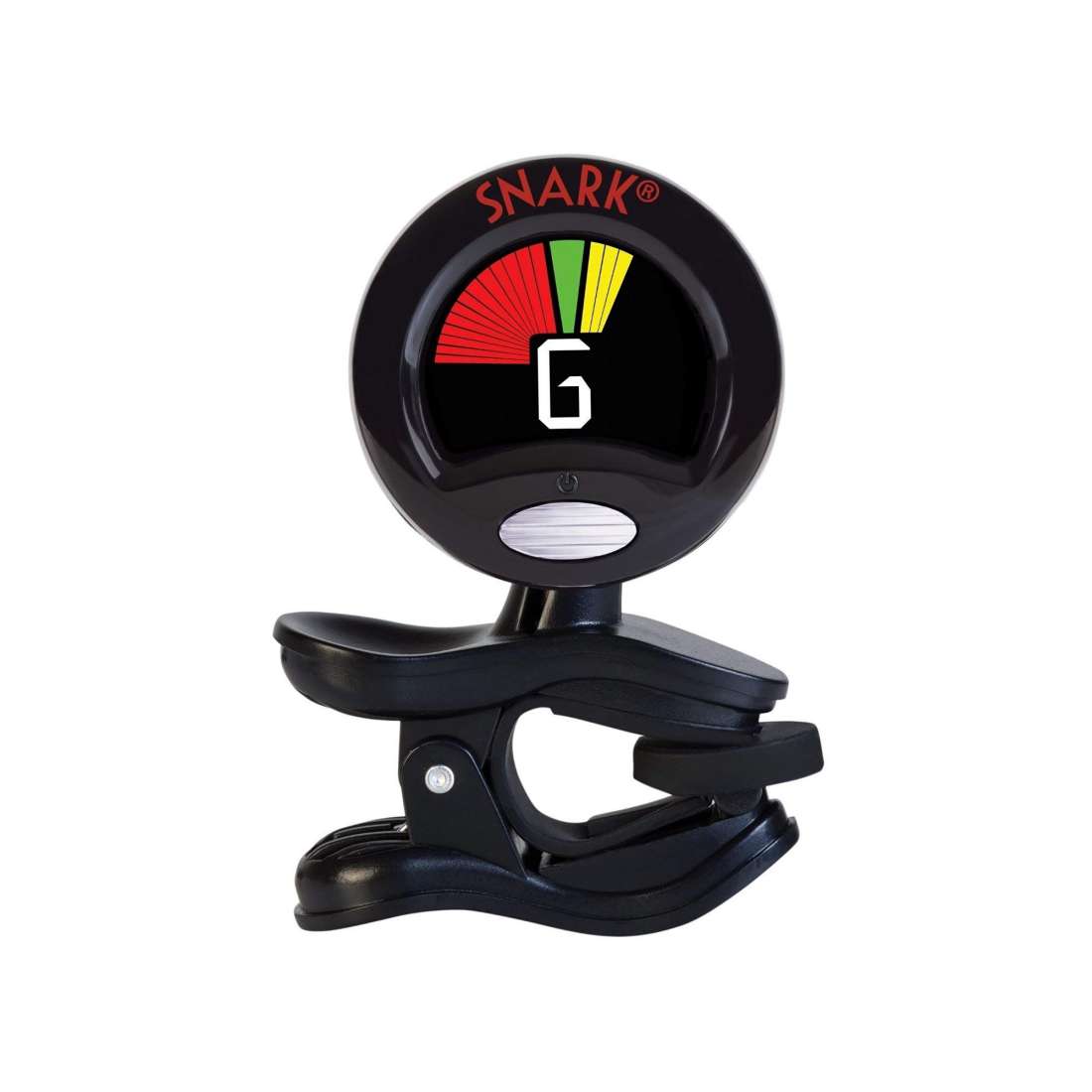 As far as I'm concerned, the Snark SN6X is the gold standard when it comes to affordable digital clip-on ukulele tuners. I've purchased a number of these over the years and at this point I just keep one clipped to each my favorite instruments!
Here's what I like about this tuner:
Operation couldn't be simpler. A single button on the front of the tuner turns it on and off. If the tuner is idle for a few minutes, it turns off automatically.
The display is big, bright, and easy to read. It rotates 360 degrees so it can be adjusted for any viewing angle.
Tuning is fast and accurate. There's none of the "hunting" or wavering often found on other clip-on tuners.
Long battery life. I get months of use out of a single battery, and the 2032 battery used in this tuner can be found for super cheap online.
Lightweight. The SN6X is extremely light, so you won't even notice it's on your instrument.
Ultimately, the SN6X is an elegant little device that does just what you need and nothing more.
Sure, the SN6X doesn't have the extreme accuracy you'll find on professional-grade strobe tuners, but the most players don't need that from a clip-on tuner. In fact, I know plenty of working musicians who only use Snark tuners becuase they're so reliable, cheap, and easy to use.
If you're the kind of person who doesn't like to do hours of research on this type of stuff, then get a Snark SN6X digital tuner and don't look back!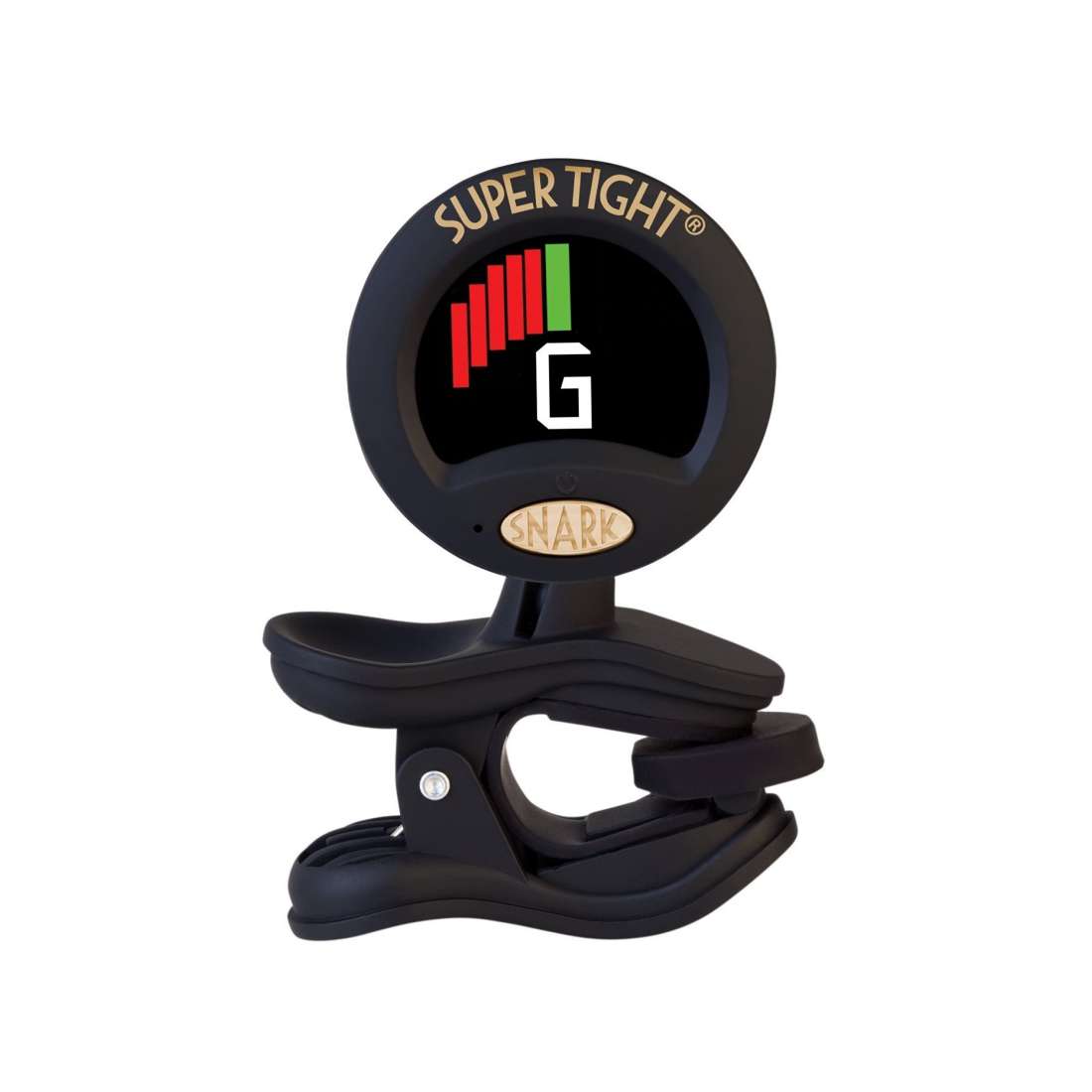 The Snark ST-8 Super Tight is similar to the SN6X covered above, and basically everything I wrote about the SN6X is true for this model.
The ST-8 offers a few extra features:
Tighter, more accurate tuning
Pitch calibration
Metronome feature
I have one of these and I do think it "grabs" the note a bit more quickly than the SN6X, although the difference is subtle.
The display is bright and easy to read, but the "notches" are bigger and more blocky. Personally, I prefer the more granular display on the SN6X.
The pitch calibration feature is only useful in a few unique situations that most casual players will never encounter. I've been playing for years and have never needed to use pitch calibration. If you don't already know why you might need this feature, then you probably don't need it!
I'll stick with my collection of SN6X tuners, but the ST-8 is still one of the best ukulele tuners around, and it's just a couple bucks more than the SN6X. It would be hard to go wrong with either model!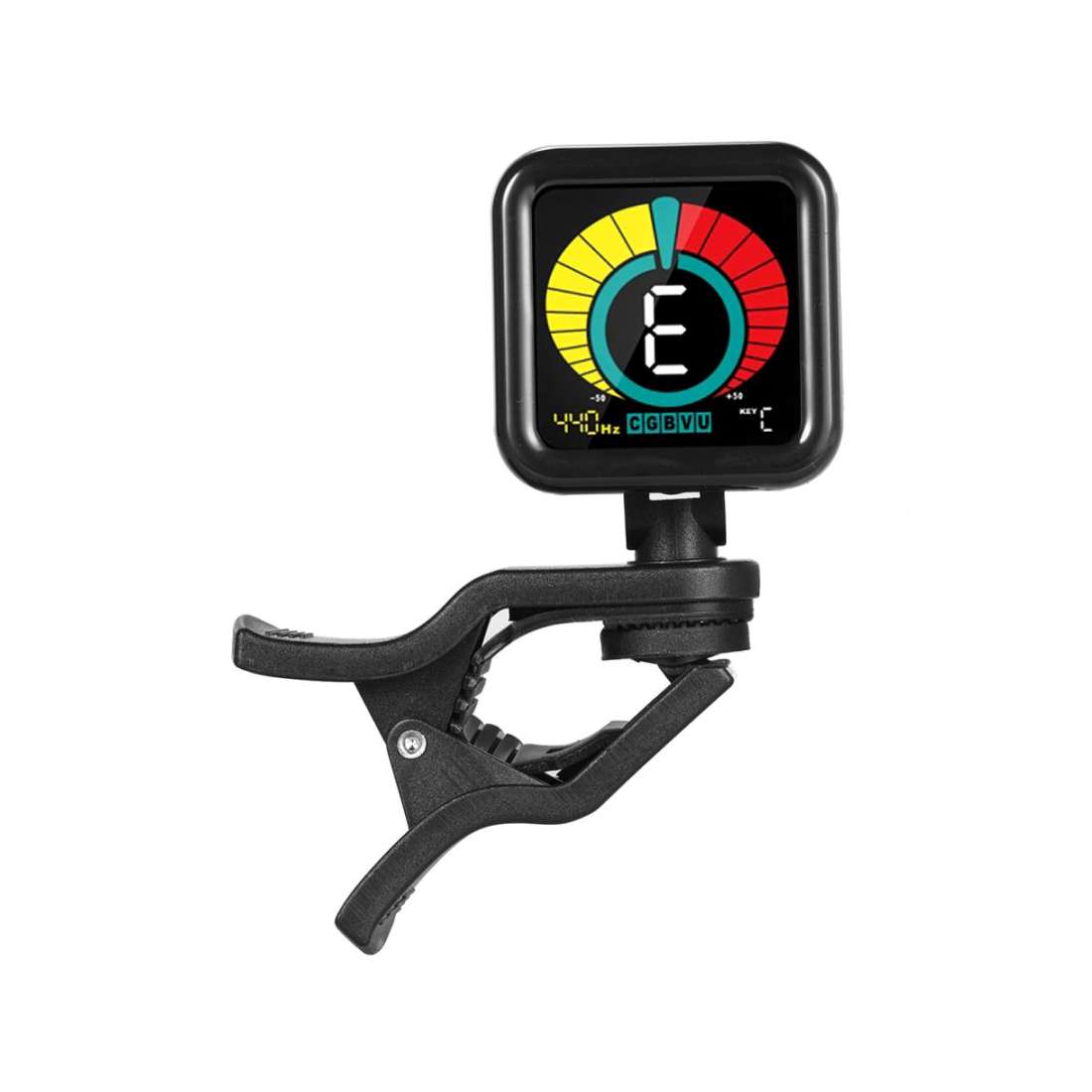 I haven't used the KLIQ UberTuner, but it's one of the top-selling clip-on ukulele tuners on Amazon so I wanted to include it on this list.
One feature the UberTuner has you won't find on the Snark tuners is a dedicated ukulele tuning mode. Like I wrote earlier in the article, I prefer to tune in chromatic mode so I don't really think the uke mode is necessary. Still, beginners with no experience tuning their uke might find this feature useful.
People seem to like this tuner a lot, but it's currently the most expensive ukulele tuner on this list. Whether it's worth the extra money is a decision for you and your wallet to make!
Chromatic tuner vs. dedicated ukulele tuner
The SN6X and ST-8 are chromatic tuners. They simply tell you the note they're detecting and don't care what instrument they're clipped to.
Some tuners (like the UberTuner) also have a dedicated ukulele tuning mode that only listens for the four notes/strings of a ukulele.
I personally think that tuning with a chromatic mode is easier and more efficient, so I never use an of these dedicated uke modes. Beginners might find the uke mode useful when getting started, but I'd recommend moving towards learning how to tune chromatically.
A chromatic tuner will work for any acoustic instrument, which means that any of these models will also function as a guitar tuner.
Why use a clip-on ukulele tuner?
Many people ask why they should spend money on a clip-on tuner when they can get an app on their phone for free.
Many of the free apps are very good, but they use your phone's built-in microphone. This means they can be affected by background noise like music or other players.
Clip-on tuners work by isolation the vibration of your ukulele, so they don't "hear" what's happening around them. This makes clip-on ukulele tuners ideal for noisy environments.